FS East 2021 Registration Info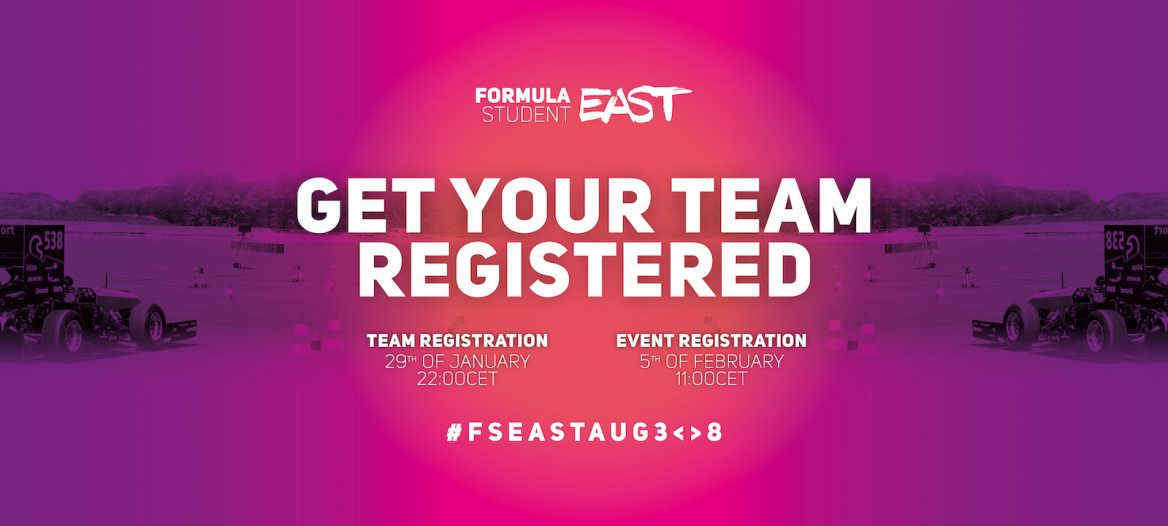 Event Registration for FS East 2021 opens on 5th of February at 11:00 CET. Teams are required to participate in the Event Registration Quiz as the slots are determined based on its results.
Only teams with a valid Team Profile will be able to register to the event. Team Registration will be available from 29th of January 22:00 CET.
We provide the chance for teams to compete with the same car in multiple categories (EV&DV and CV&DV), in this case you have to create two separate profiles.
During the pre-registration process, the top teams of FS East 2019 and FS Online 2020 are offered a starter position along with the best Hungarian team of 2019. If any of these reserved slots are not filled, these will be available during Event Registration. Pre-registration will be closed on 4th of February.
In the 4th Period of the Event Registration, teams on the top of the waiting lists (5 CV, 5 EV and 3 DV) will have the opportunity to get their uploaded documents reviewed by our officials and fill the slots that might open before the competition.