Volunteers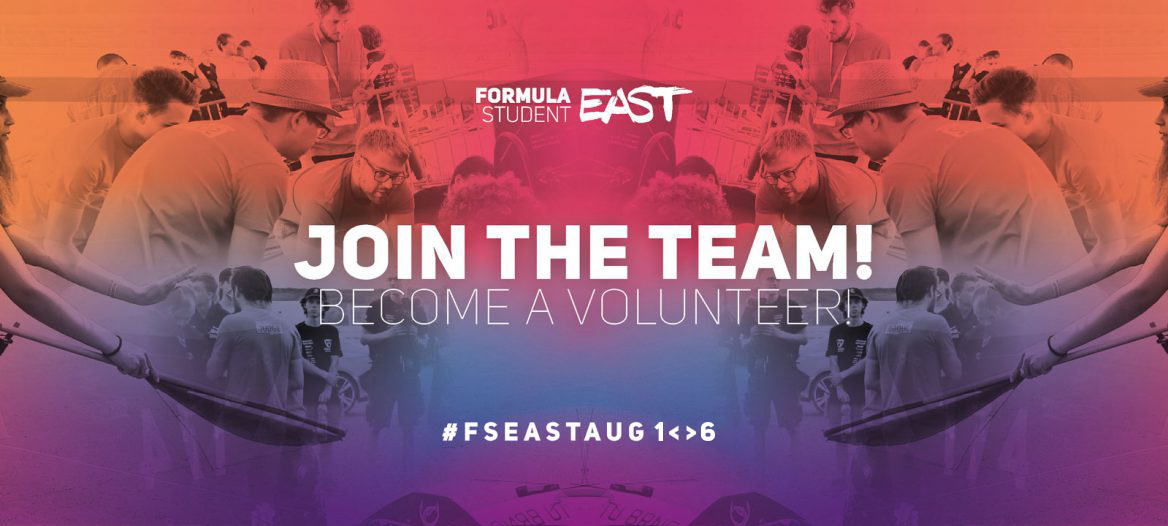 Organising a Formula Student event on a high professional level is a tough job and volunteers have an essential role in making the competition successful. As the event grows continuously, we're looking for new enthusiasts to join our team for positions in the static, tech, dynamic and event sections as well - as judges, scrutineers, track marshals or event support members.
Teams are arriving to Formula Student East from all over the world to compete with racecars designed and built entirely by university students. This year 84 teams participate in three separate categories - combustion, electric and driverless - on the Hungaroring Grand Prix track in Mogyoród, Hungary.
If you want to have an unforgettable experience in an international environment or think about building professional relationships while having fun, the world of Formula Student is a great opportunity for you. Newcomers are welcomed as well as alumni of the FS movement. Basic English knowledge is a must, but you don't have to be an expert to help the teams. In return for your efforts we provide accommodation, catering, cool FS East uniforms and fun times while you stay with us. (: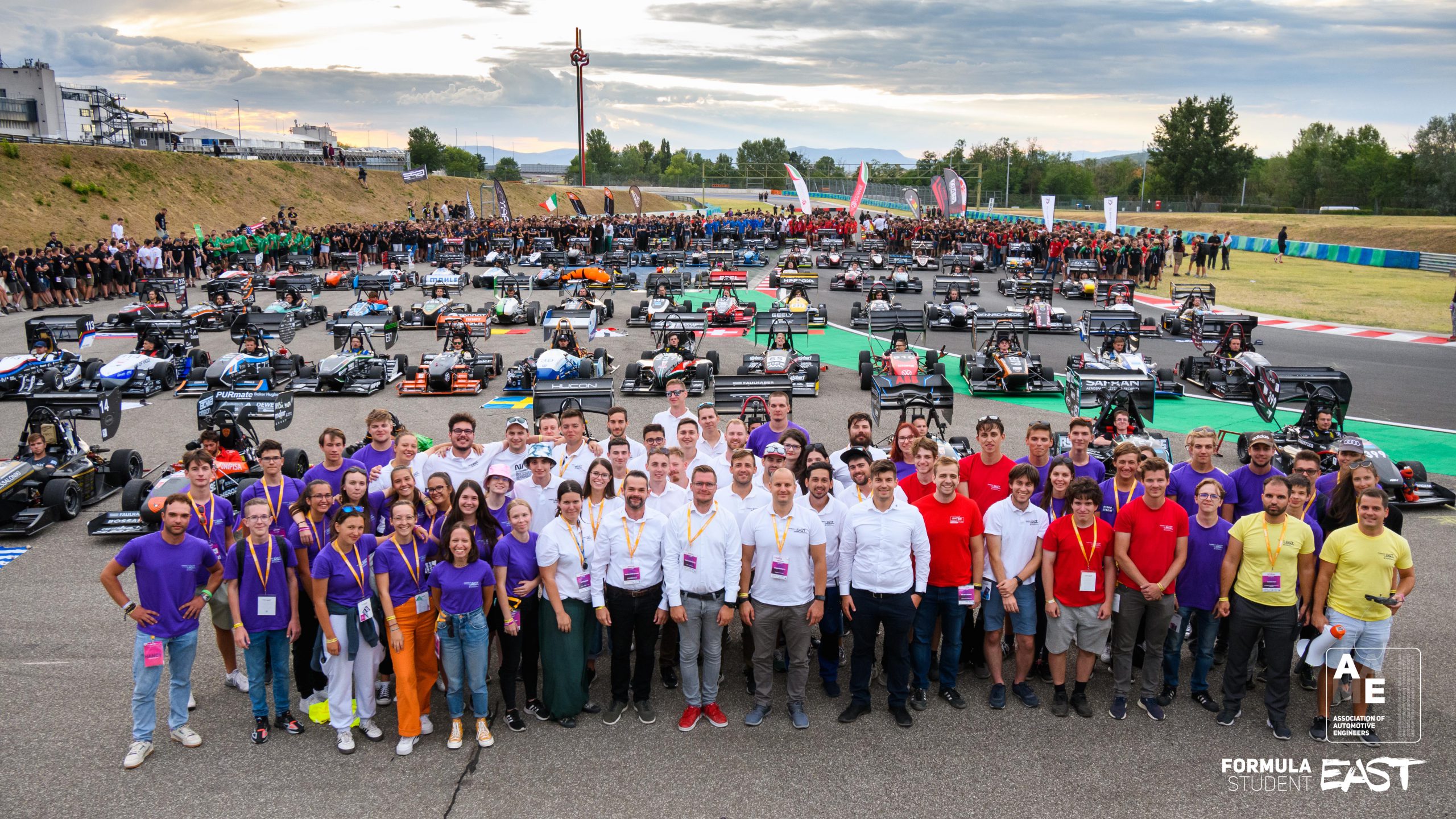 DYNAMIC
TRACK MARSHAL
You're the guy who racks up the millions of views on motorsport compilations to spot who was in the right or wrong? You sent that strongly worded e-mail to a certain M.M. at the end of last November? Then we want you in our track marshal team, to put your eagle eyes to good use, flag down the miscreants and keep FS East running smoothly on the track!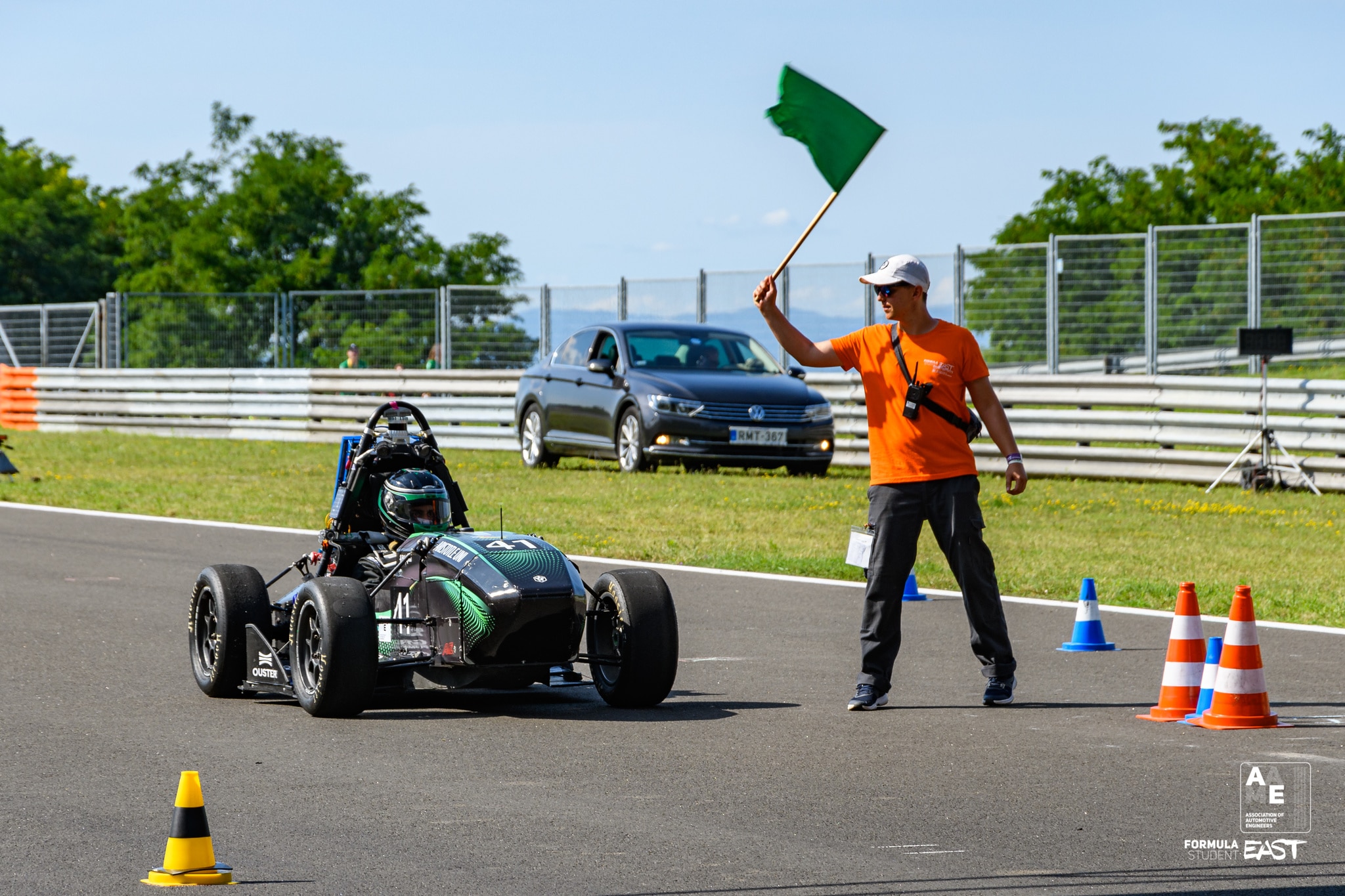 STATIC
JUDGE

In the evening, while sipping a glass of prosecco, you wonder how your years of experience could be help youngsters not make the mistakes you've made? Your inner Yoda cannot find your Jedi Temple full of padavans? Guide you to thousands, let us! FS East 2023 welcomes you, our resident professional to judge and enrich students' engineering, manufacturing and business skills in our static disciplines!
Do you want to know more about judging?
Take me to the notes!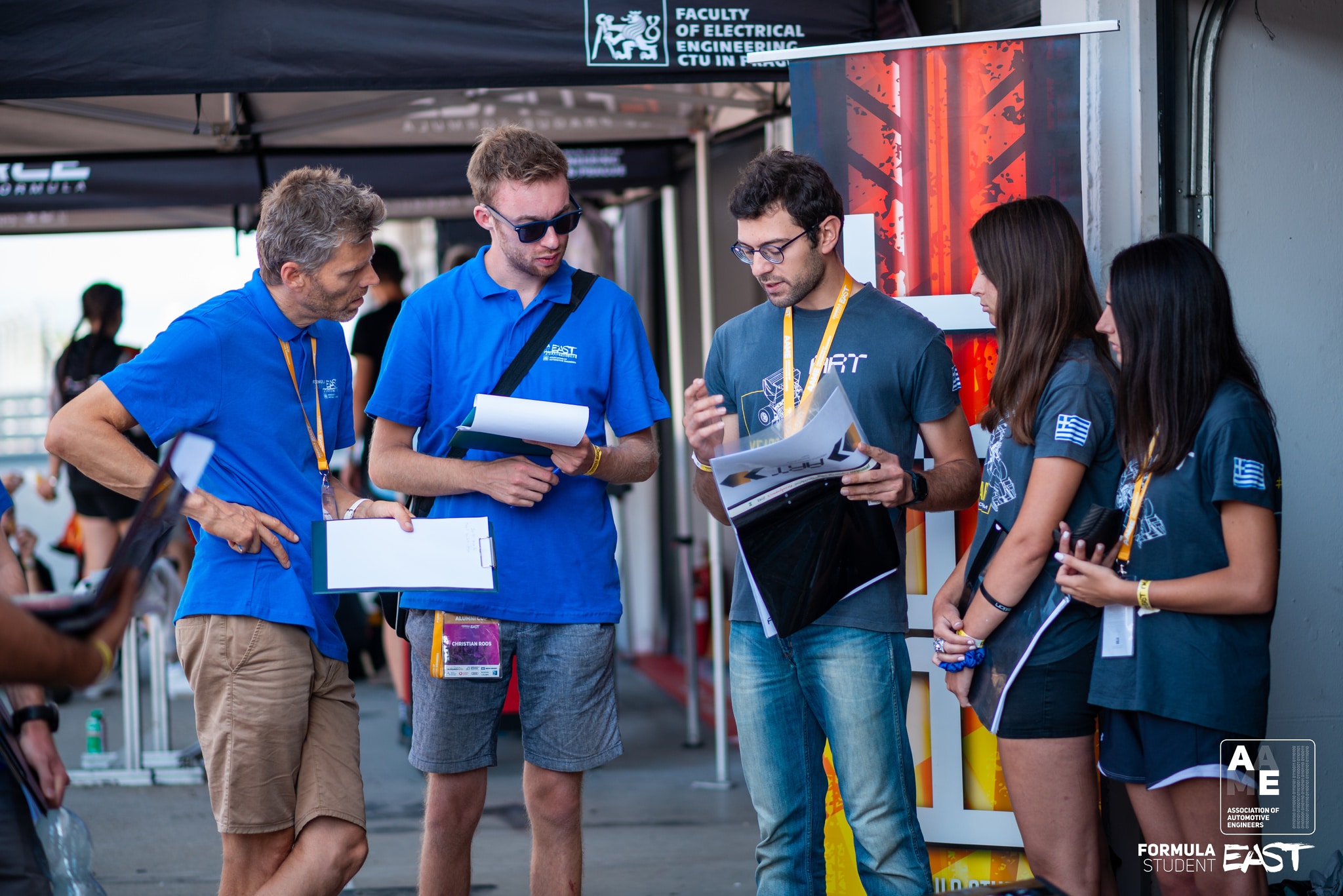 EVENT
EVENT SUPPORTER

Mr. Wolf – if you know, you know. If not, watch Pulp Fiction, then you'll know. Acura NSX not required, but can be a huge advantage. An ability to solve problems left and right is a bigger advantage though. Coffee will be provided – even with lotsa' sugar, lotsa' cream.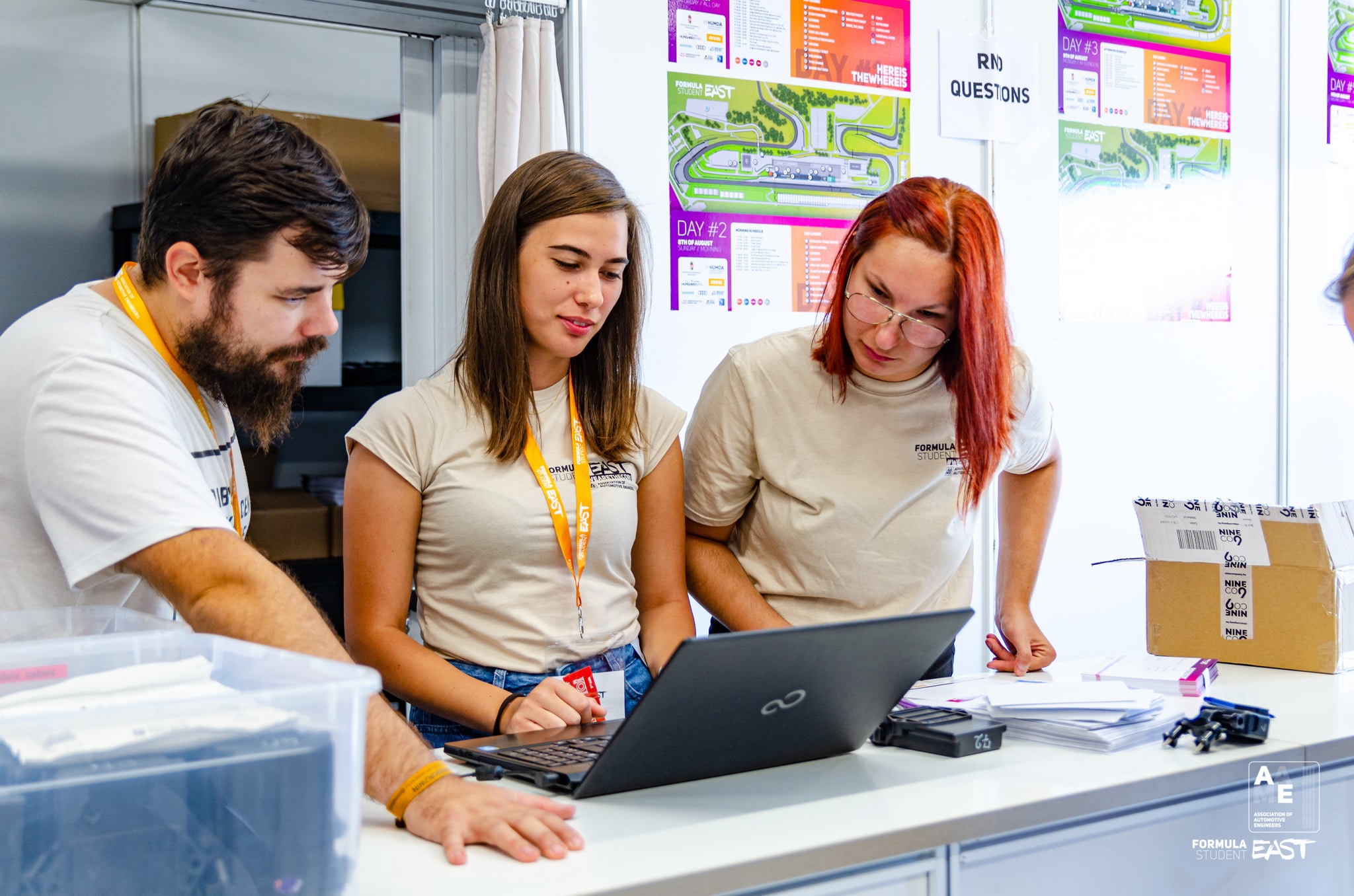 TECH
SCRUTINEER

We all have the one friend who points out the issues of our shiny (or not so shiny) new (or not so new) car purchase. You know the one – "brakes are worn" and "oil is leaking" and "there is a rust-eaten hole in the middle of your doorsill". If you're this person, then – good news! We have a job for you! A good understanding of vehicle technology and eagle eyes are a must, Formula Student experience is highly advantageous. Detailed scrutineer positions are below!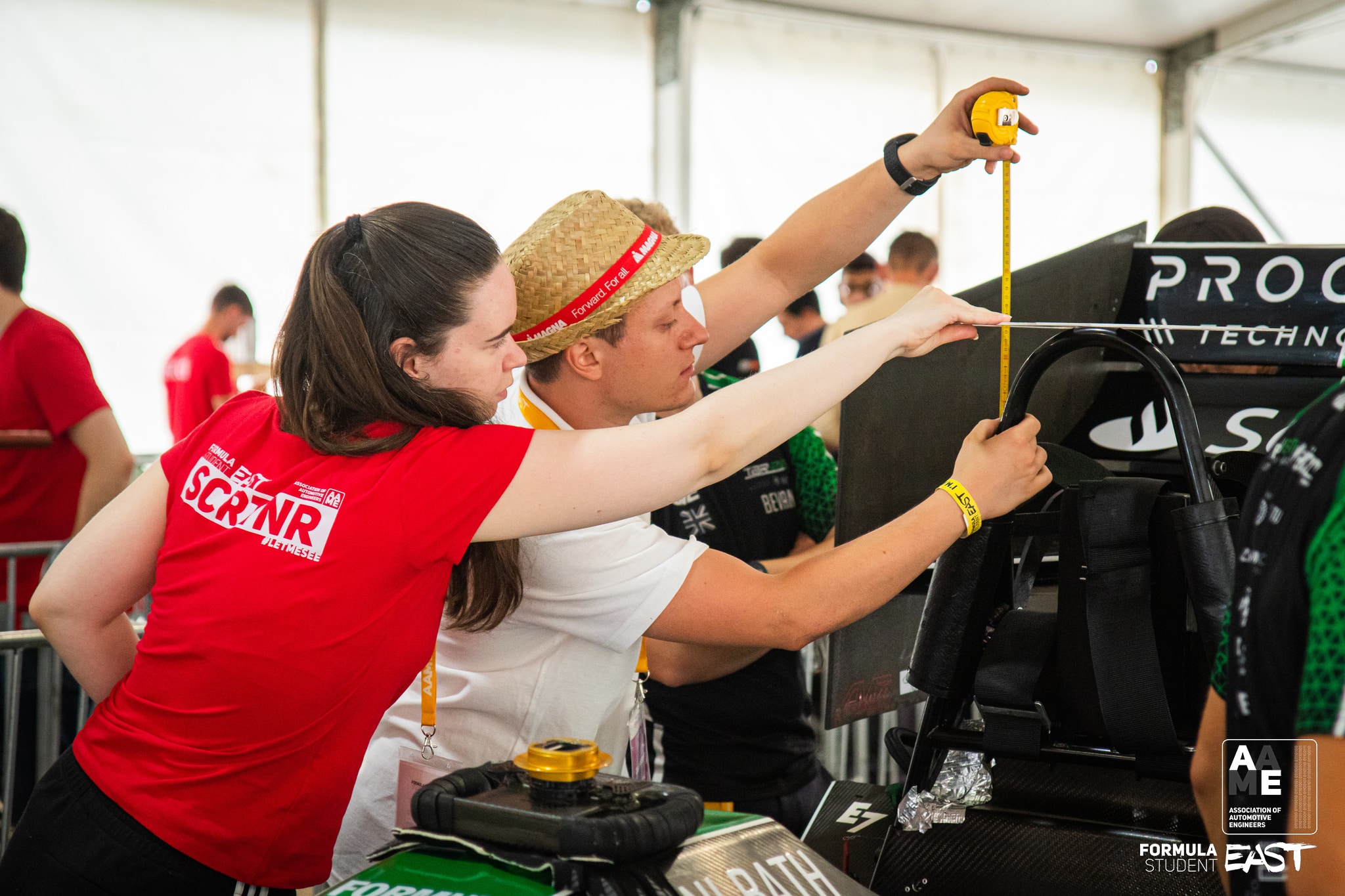 If you have any further question, don't hesitate to contact us!