General, Documentation & Technical Inspection Rules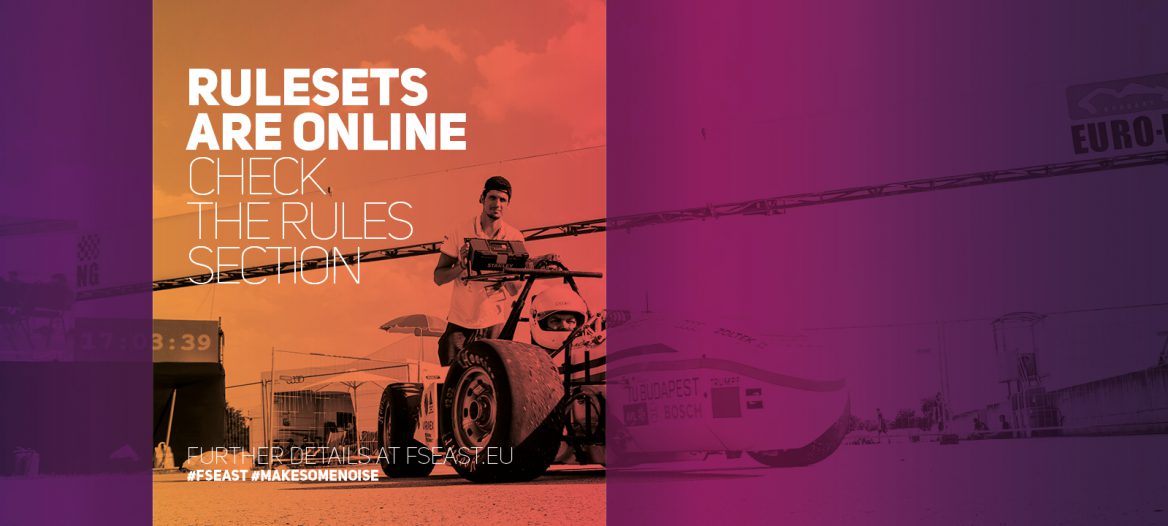 General Rules, Documentation Rules and Technical Inspection Rules are now available on our Rules & Important Documents page as the final additions of FS East 2018 Rules. You're also able to download the necessary templates to create your documents. The Data Logger Specification document has also been updated with some additional details. (;
The first submissions are due until April 6th, 2018 23:59 CEST:
Electronic Throttle Control – System Description – CV and CV DV teams with ETC
Team Member Designation & Health Insurance Certificate – All teams
Structural Equivalency Spreadsheet (SES) / Structural Equivalency 3D model (SE3D) – All teams
Impact Attenuator Data (IAD) – All teams
Electrical Systems Form (ESF) – EV and EV DV teams
Electric System Officer(s) Form – EV and EV DV teams
The Documentation rules and deadlines apply for starter teams and confirmed waiting list teams as well.
The link of the document upload section is going to appear in the main menu of the FS East website and all team captains will be notified via e-mail at the same time. You'll be able to login with the same credentials that you registered your FS East account with.