FS East 2021 Rules 1.0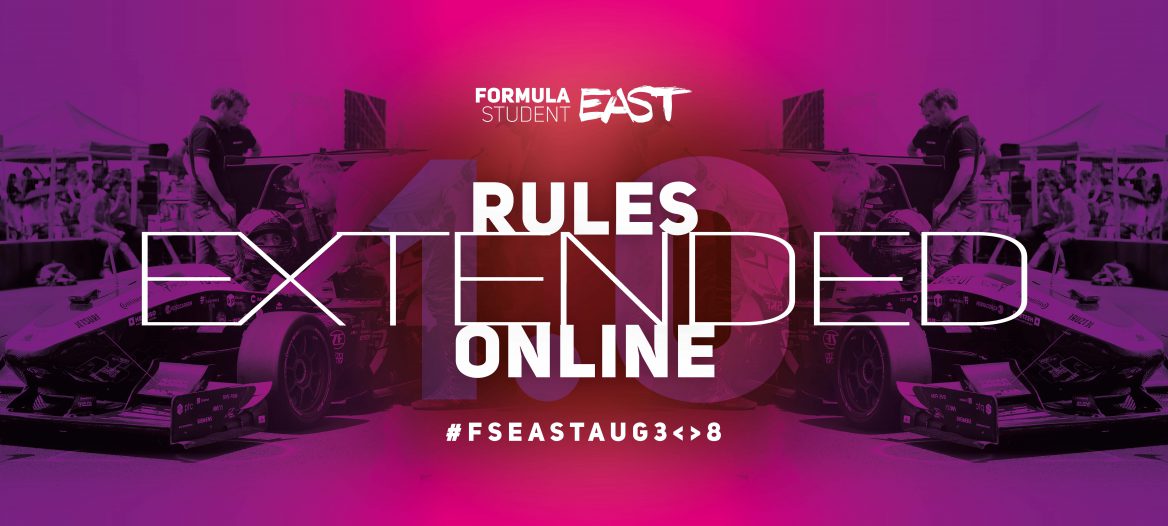 The extended version of the FS East 2021 Rules is now available – including all regulations regarding the Static and Dynamic Events as well as the Technical and Documentation Rules.  
Formula Student East is compliant with the Formula Student Rules 2020, however there are event specific additions applicable for all participating teams. The FS East 2021 Rules supersede Rules 2020 in case a conflict occurs.
You'll find the document upload deadlines and all necessary templates on our Rules & Important Documents page:
For rules questions, contact us at [email protected].