Hello Hungaroring!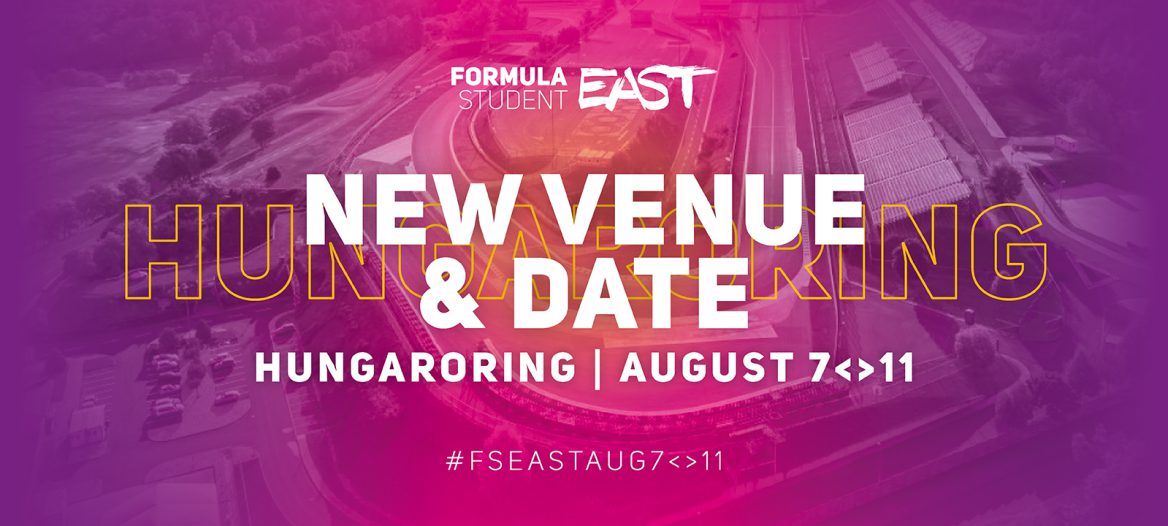 For a while had to keep some huge announcements regarding FS East 2021 that we couldn't wait to share with you. Although it brings a lot of changes to several aspects of the competition, we hope you'll see it as a new and exciting opportunity as we do.
After two successful event seasons at Zala ZONE, Formula Student East relocates to Hungaroring, the venue of the Hungarian Formula-1 Grand Prix events. Due to the change of the event site we had to move the dates as well to 7th-11th August. 
This decision was necessary in order to organise a safe event for the teams considering the COVID situation and the current regulations.
Event schedule, accommodation booking and all necessary organisational details are coming up in the next weeks!
We can't wait to meet you at Hungaroring soon!