Event Registration Opening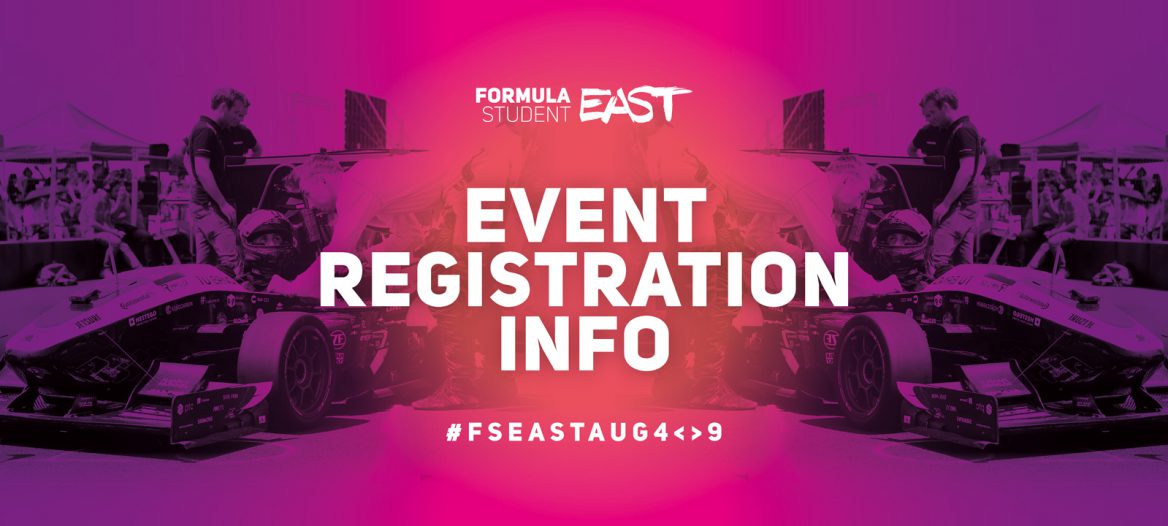 Event Registration for FS East 2020 opens at 11:00 CET tomorrow, 31st January. Teams are required to complete a registration quiz in order to acquire a starter list position. Here's a quick breakdown of the most important things to know for a successful registration.
We also put some refinements in the Registration Rules, that you can check as well. 
1. Have a valid team account until 10:00 CET 
Only teams with a valid team registration will be able to access the quiz. If you register after the 10 AM deadline, your login credentials are not going to be accepted.
2. Test your browser
You can make sure in advance whether your browser prepared to the quiz by visiting our Dummy Quiz page. If everything works here, you'll have no problem with the actual event registration. (Afterwards don't open this page again to avoid any mixup.)
3. Log in to the Quiz
You'll be able to access the quiz with the team captain's login credentials. In case you'd like to register in more than one category, pay special attention to use the right profile, as CV, EV and DV teams will have to complete entirely different quiz forms. 
IMPORTANT: Teams who log in with multiple accounts to solve the same quiz form will be automatically disqualified from FS East 2020. 
Due to high traffic the FS East website could be down during Event Registration, however the Quiz page will operate smoothly at this time. 
4. Fill the Quiz
All questions of the Event Registration Quiz will appear at once at 11:00 for logged in users. You'll have to answer single / multiple choice questions related to different fields of the Rules and general FS knowledge. The slots will be determined based on the timestamp, however 120 points are added to your time for every wrong answer. 
5. Choose your car number
After you submitted the quiz, you'll have the chance to choose the desired car number for your team. Pre-registered teams have the opportunity to log in to the quiz page and select a number before the event registration starts.
The quiz answers will be published at 14:00 CET, protests are accepted until 15:00 CET. Registration results are coming out later in the afternoon.
Good luck for the quiz! (;