Team registration has opened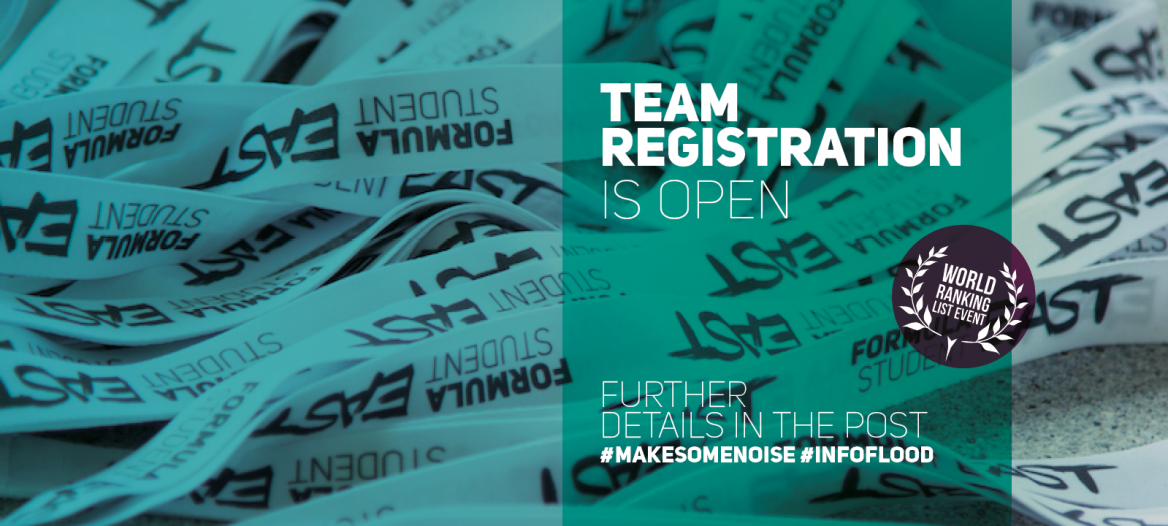 The team registration has opened for you to create your new team profiles. According to the registration rules the team profiles of the previous year have been deleted to avoid any misbehaviour on the site during the registration process – you will have to register your team before the event registration starts next week on 18th of January.
You can find some useful notes in the post 😉
On the team registration page you have to fill several fields. Please make sure you fill all the required ones marked with a small red star. These fields are necessary for us to be able to start the billing process and verify your team's university.
Below you can read the names and purposes of the fields for a more detailed understanding. The most important ones are highlighted, please make sure to double-check these.
Team data – regular information about the team:
Team name – your team's name during the event
Zip code and address – your team's address if it is needed for any purpose
Team e-mail – a regular email address for your team, not the main contact for team communication
Website – your team's website
Country – please make sure you choose the appropriate country, as we will categorise your team in different zones according to this field's content. If you choose an invalid country we can ban your team from registration.
Team captain data – important contact details:
First and last name – for the most common purpose 😉
Login name – will be used as your login name for the team. You will have to remember this and your password to log in to the website.
Mail address – the primary contact mail address for the team. Make sure to give us an e-mail address where we can contact you in any cases. Also used to request new login credentials.
Cell number – the primary phone number on which we can reach you in urgent cases. Please use the international form to avoid any problems – include country code and any other numbers which are required to call you from abroad.
Organisation data – billing details:
These fields are required for us to create you any invoice during the season – registration fee and accommodation fee. Please fill out these fields with the organisation data you want to use on the invoices. It could be the university or other organisations – sponsor or association. Please make sure you are using valid data to avoid any problems with billing. If you have an EU VAT number, use that for the billing process.
University data:
These fields are for verifying your team and check your university status if needed. For contact person add your faculty advisor's credentials.
Car data:
Car number: One of the main keys in our system to identify your team. Make sure to add your number without an E in case you're an electric team.
Fuel type: please make sure that the fuel type is correct for your car, you won't be able to change it after the event registration and you'll have to participate with the chosen type of fuel.
Now that you got familiar with all the fields, you are ready to make your team registration:
I am ready to make the registration