Registration Rules Update & Static Rules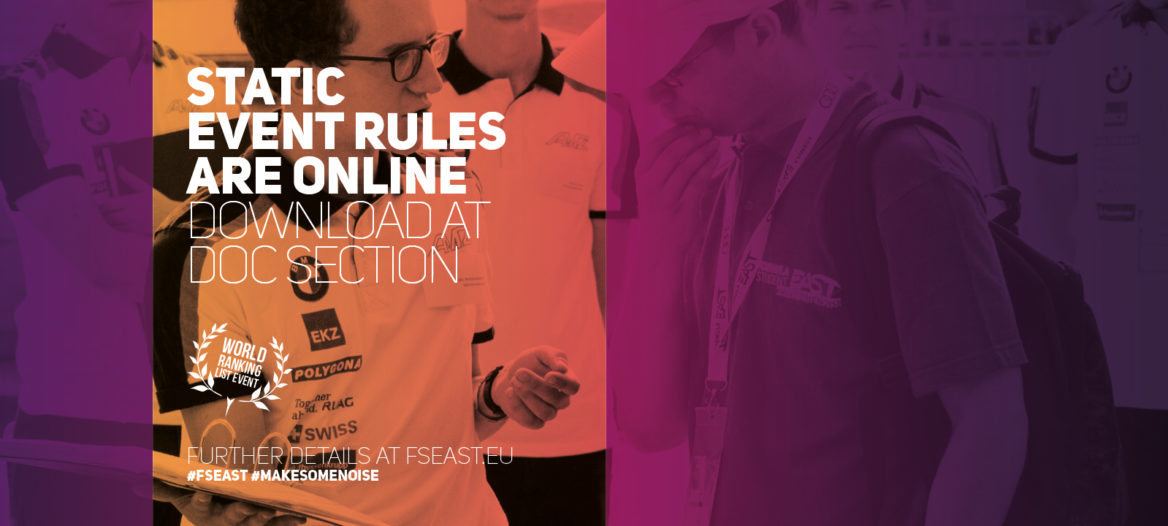 The first installment of the FS East 2018 Rules has been uploaded to the Rules and Important Documents section of our website. Now all information and requirements regarding the Static Events are available. Stay tuned, there's more to come soon!
Read more about the registration rules after the read more button!
There are some important updates concerning the registration fee payment as well, therefore an updated Registration Rules document was published. By popular demand we decided to accept bank transfer as a form of payment besides PayPal. The deadlines and the consequences of late payment apply for all teams regardless the chosen payment method.
Banking information
Account holder: Járműmérnökök Egyesülete Account
Holder address: H-9027, 8th Puskás Tivadar Street, Győr, HUNGARY
Account number: 11737007-20738051-00000000
IBAN: HU65 1173 7007 2073 8051 0000 0000
BIC (SWIFT) Code: OTP VHUHB
Bank name: OTP Bank Nyrt.  
Bank address: 51st Teleki street, Győr, 9022, Hungary
Remark: FS East registration fee, [Team Name]