Pre-registration Results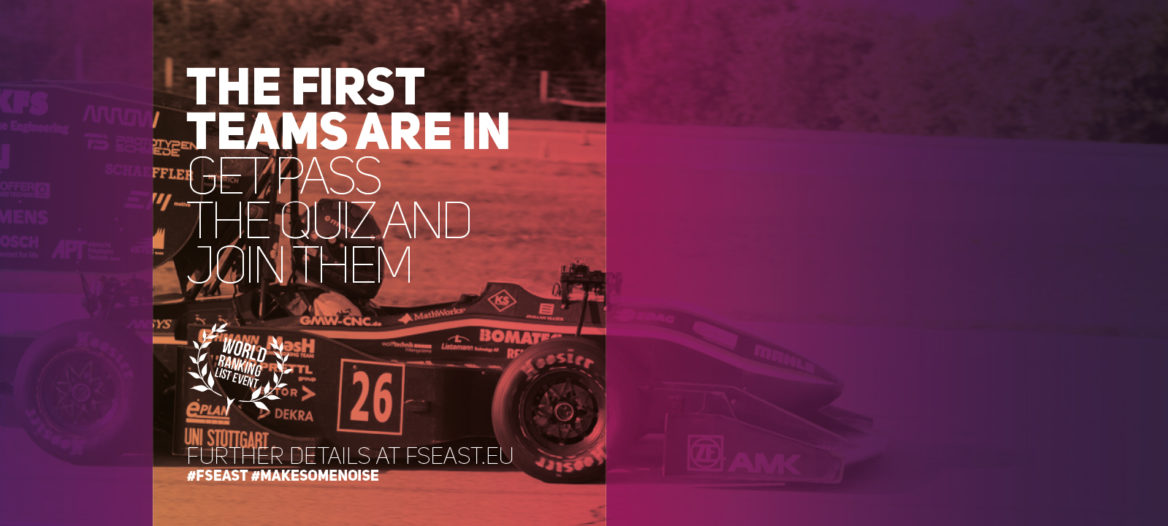 The pre-registration for FS East 2018 has ended. We're happy to announce that all top teams of last year's competition have accepted our invitation and going to participate at the 2018 event as well. (:
The pre-registered teams take their slots on List ABCD of the electric or combustion categories:
GreenTeam Uni Stuttgart e.V. – List ABCD – ev
KA-RaceIng e.V. – List ABCD – ev
Formula Student Team Delft – List ABCD – ev
Rennteam Uni Stuttgart – List ABCD – cv
FS Team Tallinn – List ABCD – ev
CAT – Racing – List ABCD – cv
BME Formula Racing Team – List ABCD – ev
All other teams have to participate in the event registration quiz held on 22nd January at 17:00 CET to earn a starter position at FS East 2018.
The remaining available slots in the different categories are the following:
Combustion: 28/30
Electric: 15/20
Driverless: 10/10
Only teams with a registered team account will be able to enter the quiz, so make sure you go though the registration process until then!