Join FS East as a Volunteer!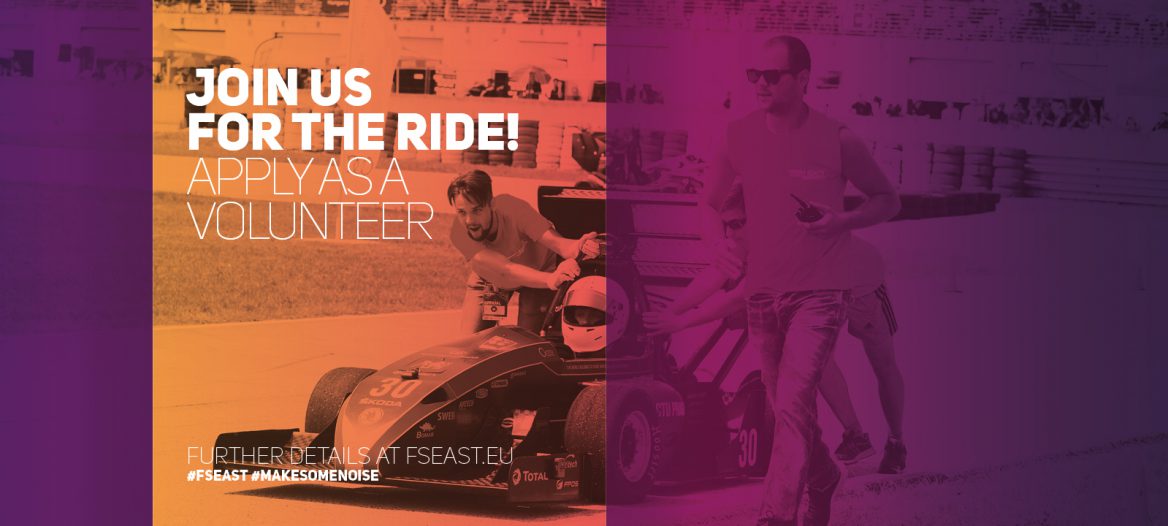 In 2018 we're going to organise the most exciting Formula Student event ever in Hungary with the debut of driverless formula cars and the inauguration of the Zala ZONE Automotive Proving Ground. Now is the time to be a part of it – apply as a volunteer and join us for the ride!
If you've already been involved in the world of Formula Student, we probably don't need to explain it's going to be a professional yet fun experience. However you're always welcome on our team if this would be you first time taking on an official t-shirt.
What can you do?
We usually need on-site support during the 5 days of the competition for different tasks. Based on your interest, skills and experience, you're able to choose from various positions:
track marshals have an essential role in the operation of the dynamic area and all action on the track,
scrutineers are responsible for checking the technical parameters of the racecars,
judges evaluate the teams' performance in the static events (engineering design, cost and manufacturing, business plan), while
event support members help us run the event as smoothly as possible.
How can you apply?
Go to our Volunteer page for the online application form and further details about volunteering. If you still have questions, contact us at [email protected].