Volunteer registration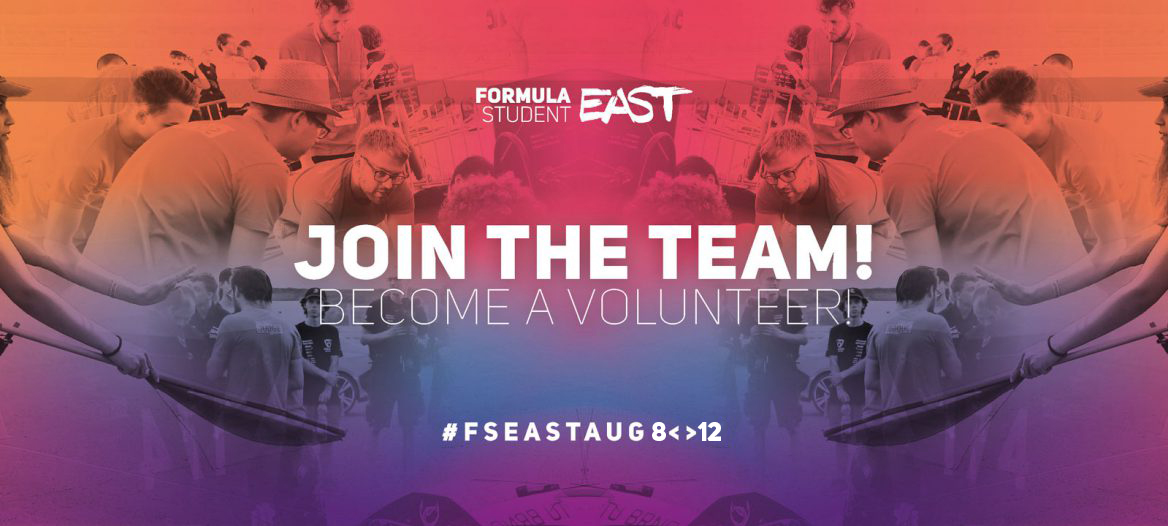 Organising a Formula Student event on a high professional level is a tough job and volunteers have an essential role in making the competition successful. As the event grows continuously, we're looking for new enthusiasts to join our team for positions in the static, tech, dynamic and event sections as well - as judges, scrutineers, track marshals or event support members. 
Teams are arriving to Formula Student East from all over the world to compete with racecars designed and built entirely by university students. This year 84 teams participate in three separate categories - combustion, electric and driverless - on the Hungaroring Grand  Prix track in Mogyoród, Hungary.
If you want to have an unforgettable experience in an international environment or think about building professional relationships while having fun, the world of Formula Student is a great opportunity for you. Newcomers are welcomed as well as alumni of the FS movement. Basic English knowledge is a must, but you don't have to be an expert to help the teams.
In return for your efforts we provide accommodation, catering, cool FS East uniforms and fun times while you stay with us. (:
How to apply?
If you are interested, please fill out our volunteer registration form. You won't need anything special for it, just some basic information according to your preferred position.
If you need further details before sending us your application, feel free to contact us directly at [email protected].