FS East Online Opportunities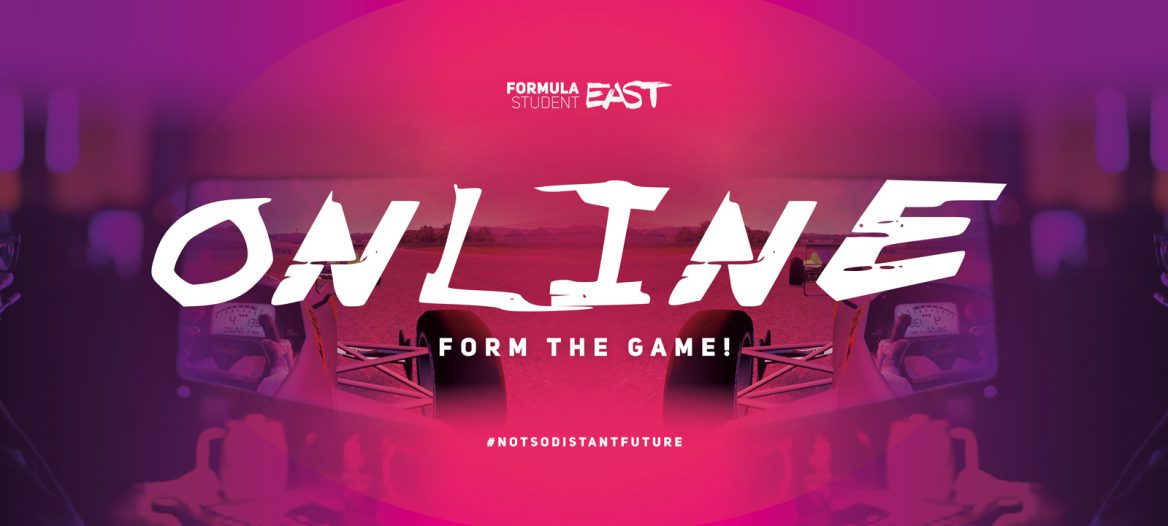 Dear FS East teams,
we guess we can truly say that this has been a very unconventional and surprising year for all of us. Just a few weeks ago we were busy planning FS East and you were probably spending most of your time in your workshop, preparing for this years' competitions. No one could foresee that the FS events in Europe are about to be cancelled.
However, as an FS event, we feel our responsibility to help keeping the FS spirit alive and our community to thrive. Therefore we started some brainstorming and now we are analyzing the possibilities of creating an online version of the FS East event. We are encouraging you to take part in the creation of such concept!
Here are a few motivations from our side:
You have already made a huge effort in developing this year's race car. Even though we do not have the possibility to offer you Dynamic racing events, we would like to give you a chance to show us and our judges your work and get feedback from professionals from all around the automotive world.

Being at an FS event is a fun way of networking and meeting like-minded teams. Even online, we would like to provide a platform of networking and meeting each other, learning from each other.

Even though nobody planned it, this new situation requires us and you to develop such skill sets that are valuable in today's work environment. We are as global as ever and managing an FS project online can teach us something that we can benefit from. You know – if life gives you lemons, make some lemonade.
Lately, we have been thinking a lot about such an event. We would be grateful for your input to create something that could provide the biggest value to YOU in the timeframe that we were given. We prepared a questionnaire and we would like to ask you to fill it – the quicker you fill it, the more time we have to implement your ideas. Also, we are open to your feedback and your ideas! We believe in the creativity and problem-solving capability of the FS community. If you have an idea that could make an online contest more exciting, more motivating to take part of, feel free to share it with us!
Please keep in mind that in the last months we were planning the onsite event. We have our limitations but we are open to any creative ideas that can make an online FS season happen.
Please fill out this form to help us create something new:
Also, one thing is for sure. At this given time we definitely do not support, neither want to motivate teams to gather in their workshops and therefore risk their and their families', friends' safety. We want to provide at least a bit of the FS spirit to be kept this year. To make this happen, we need all the teams to be responsible and take the national precautions against COVID-19 seriously. As an online FS event right now we are looking for solutions that do not require the teams to gather around and we would like to promote remote work. This might change if the pandemic situation in Europe improves for the better, but right now we would like to play safe and ask you to do the same – for all of us.
Stay home, stay safe and keep up the spirit!