Registration 2022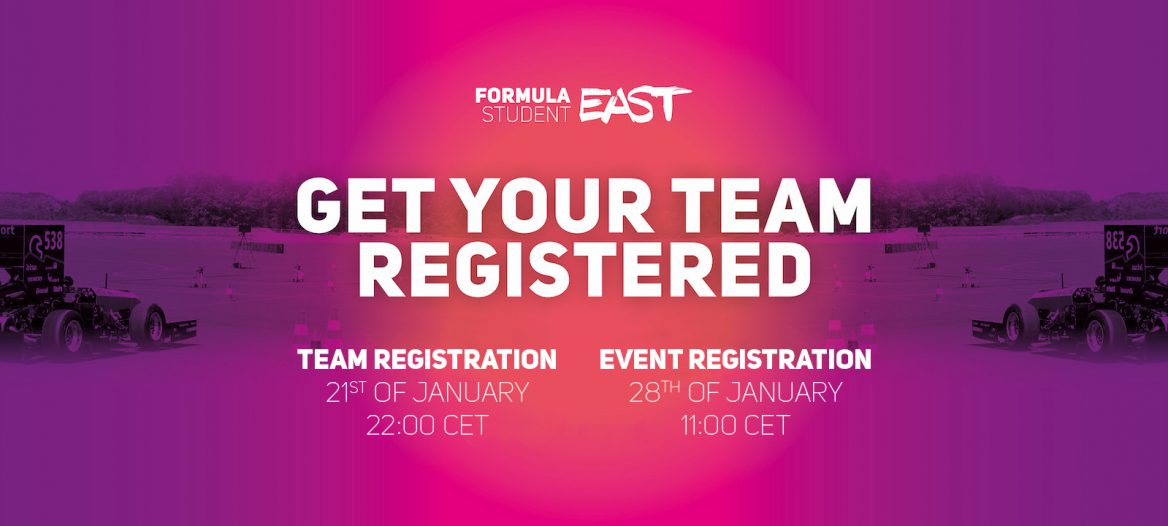 Team Registration
Team Registration opens on Friday, 21st of January 22:00 CET.
The first step of the process is registering your team with a valid team profile on the link that appears below.
- if there's no profile associated with your team, just go ahead an create it
- if you have a team profile from last year, make sure to log in and update your team data, that's how you validate it
- if you have a team profile from last year, but unable to access it, you can register a new one and use this exclusively from now on
Only team captains are able to register a team, so please make sure you choose "Captain" in the "Role in your team" field.
You have to fill in all necessary fields for a successful registration.
In case your team wants to participate in more than one category, you have to create separate profiles for each.
You have to finish Team Registration until Friday, 28th January 10:00 CET to be able to participate in the Event Registration.
Event Registration
Event registration starts on Friday, 28th of January 11:00 CET.
All teams have to complete a quiz during event registration, the results will determine the registration order. The quiz links for each category will appear at 11:00 CET for logged in users only.
For more information about the registration process, check the Registration Rules & Registration Quick Guide:
Rules & Important Documents
Event Registration Quick Guide
Try our dummy quiz page where you can test if your browser is ready for the quiz. If it works for you, you'll be able to pass the live quiz without any problems. (;Dummy Quiz
REGISTRATION RESULTS BELOW
last updated: 14th April, 11:11