Moving mobility forward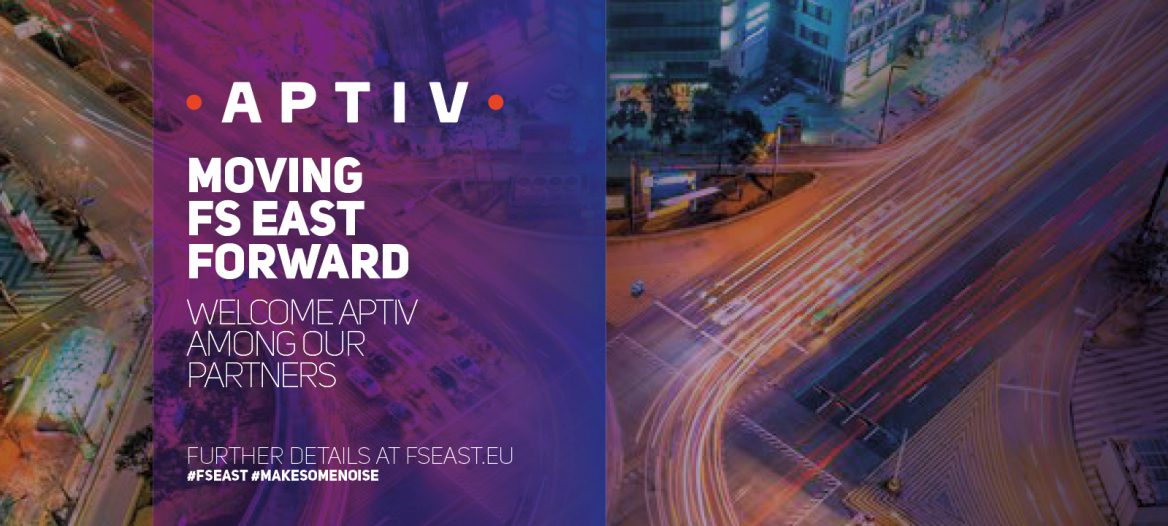 As our first driverless competition starts next week, we're excited to announce our brand new partnership with Aptiv from the world of mobility and smart cars. (;
Aptiv – Moving mobility forward
Aptiv is a global technology company that develops safer, greener and more connected solutions enabling the future of mobility. Headquartered in Dublin, Aptiv has 147,000 employees and operates 14 technical centers, as well as manufacturing sites and customer support centers in 45 countries.
Aptiv in Hungary
Aptiv (earlier Delphi) has been operating in Hungary since 1991. Today, three plants (in Szombathely and Tatabanya) employ around 4000 people and supply automotive parts to key vehicle manufacturers in Europe. Aptiv helps to make cars safer, greener and more connected for consumers around the world. We do that through innovative technologies such as advanced safety systems as well as connection systems manufactured at the Hungarian plants.
Born to move
Our commitment is to support and grow of the next generation of automotive engineers and to build and maintain important relationships in the community where we live and work. For that reason, Aptiv Hungary teams from Tatabanya and Szombathely joined the Formula Student East engineering competition in 2018. We are proud to support this year the initiative that brings talents and technics of the future on move.
How we're getting to what's next
Our path to becoming mobility's leading software and systems technologies integrator began years ago. And today, we continue positioning ourselves as uniquely capable of bringing together everything that the future of mobility requires.
First coast-to-coast autonomous drive: 5,500 km from San Francisco to New York City, with 99 percent of the drive in fully automated mode.
Singapore AMoD pilot program: Our company was selected by the Singapore Land Transport Authority to help implement a cloud-based mobility-on-demand transport concept.
Getting curios?