FS EASTER 2023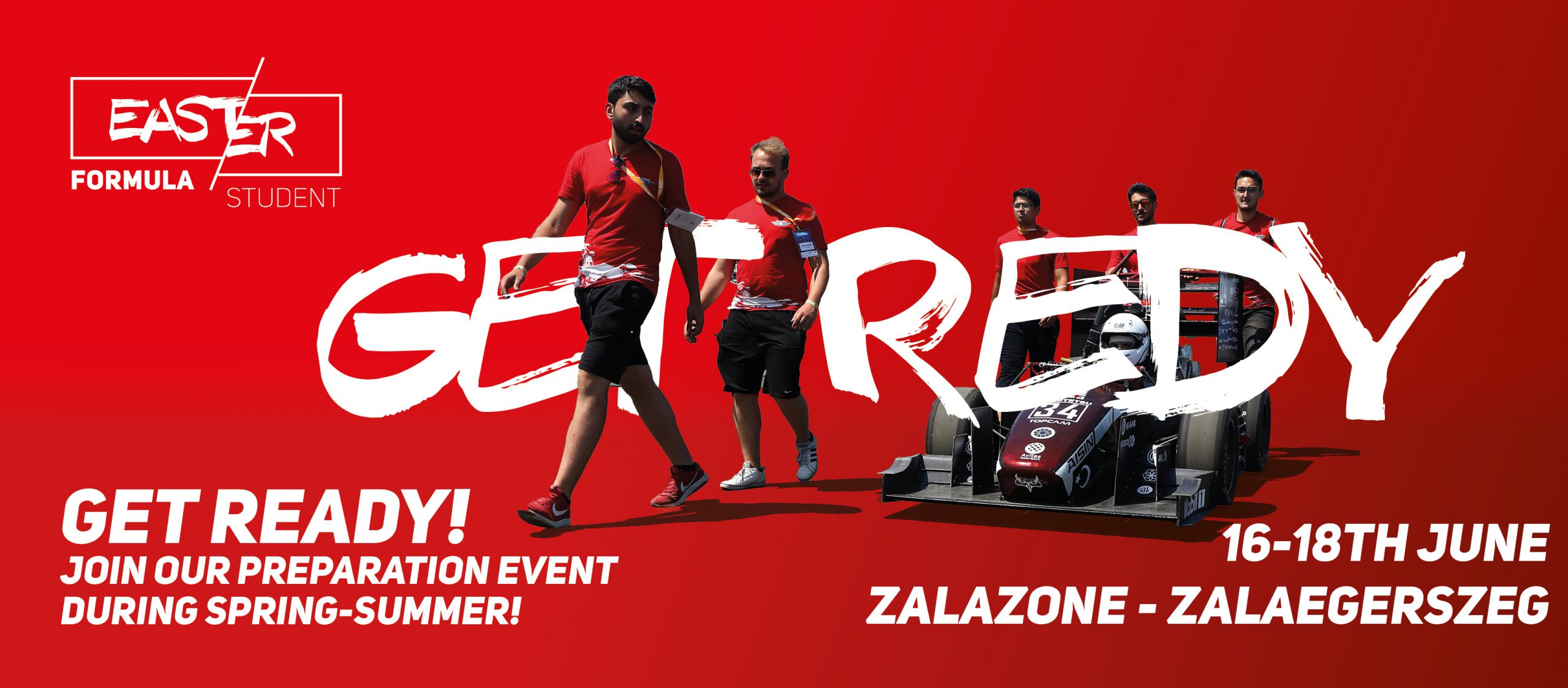 Formula Student Easter
Formula Student is one of the best ways
to forge the practical skill of future engineers.
We'd like to help you get even better!
Formula Student Easter offers preparation opportunities in all 3 main sessions: scrutineering, dynamic and static event, for both Hungarian and International teams before the race season. After successful years, the event will be held again this year from 16th to 18th June on the Zalazone Automotive Proving Ground!
Formula Student Easter is organised by the officials of the World Ranking List event Formula Student East and Hungarian Formula Student alumni.
Goals of the event
◾ Offering possibility for the teams to be properly prepared before the summer race season
◾ Giving a chance for the teams to find the areas in there preparation which are needed to be developed
◾ Train and develop the future organisers and judges of FS East, giving an insight to the flow of the FS Events
Win amazing prizes!
Why is it good to be part of FS Easter? Not only because of testing in a real competition environment, but for the amazing prizes as well!
◾ Teams who take part in FS Easter won't have to hand in a VSV video for FS East 2023 - obviously, only if you get your car going and our officials also get to see it first hand
◾All the participating teams who get through the FS Easter scrutineering also get scrutineering priority at FS East 2023.
◾The best for last: winner of FS Easter wins a pre-registration slot for FS East 2024
FS Easter Mentoring 2023
FS Easter's main goal is preparing you for the season – and for the challenges of your professional lives. We take it seriously when we say and write this. To prove so, check this out: every team who registers for FS Easter 2023 and pays the reg fee will automatically be part of the FS Easter Mentoring program!
What you get: interactive sessions presented by FS-experienced professionals to help you better yourself and your team.
How you'll get it: online workshops. Topics covered: Build an A-team, testing preparation, static events (BPPE, EDE, C&M) and more!
Workshops will be organized during the month of May. Detailed agenda with presenters, dates and topics follows soon!
Don't run away from knowledge – register now to get all this and a chance to test at ZalaZone in a real competition environment!
EVENTS
STATIC
| Business Plan Presentation
| Cost and Manufacturing Event
| Design Event
DYNAMIC
| Acceleration
| Skid Pad
| Autocross
| Endurance
| Fuel Efficiency
Rules and important documents